Apps
Desktop
To download, see here
Mobile
When you have the mobile app installed, you can quickly add bookmarks by sharing links to Tefter.
Installation
You can install Tefter as a progressive web app. See how.
Android App
The app will be available on Google Play soon.
Browser Extensions
Add bookmark
You can quickly add bookmarks clicking on the Tefter extension icon.
Search
Or you can search straight from the address bar, by typing t followed by the tab key.
Install
Command-Line

There's a command-line app for MacOS and Linux.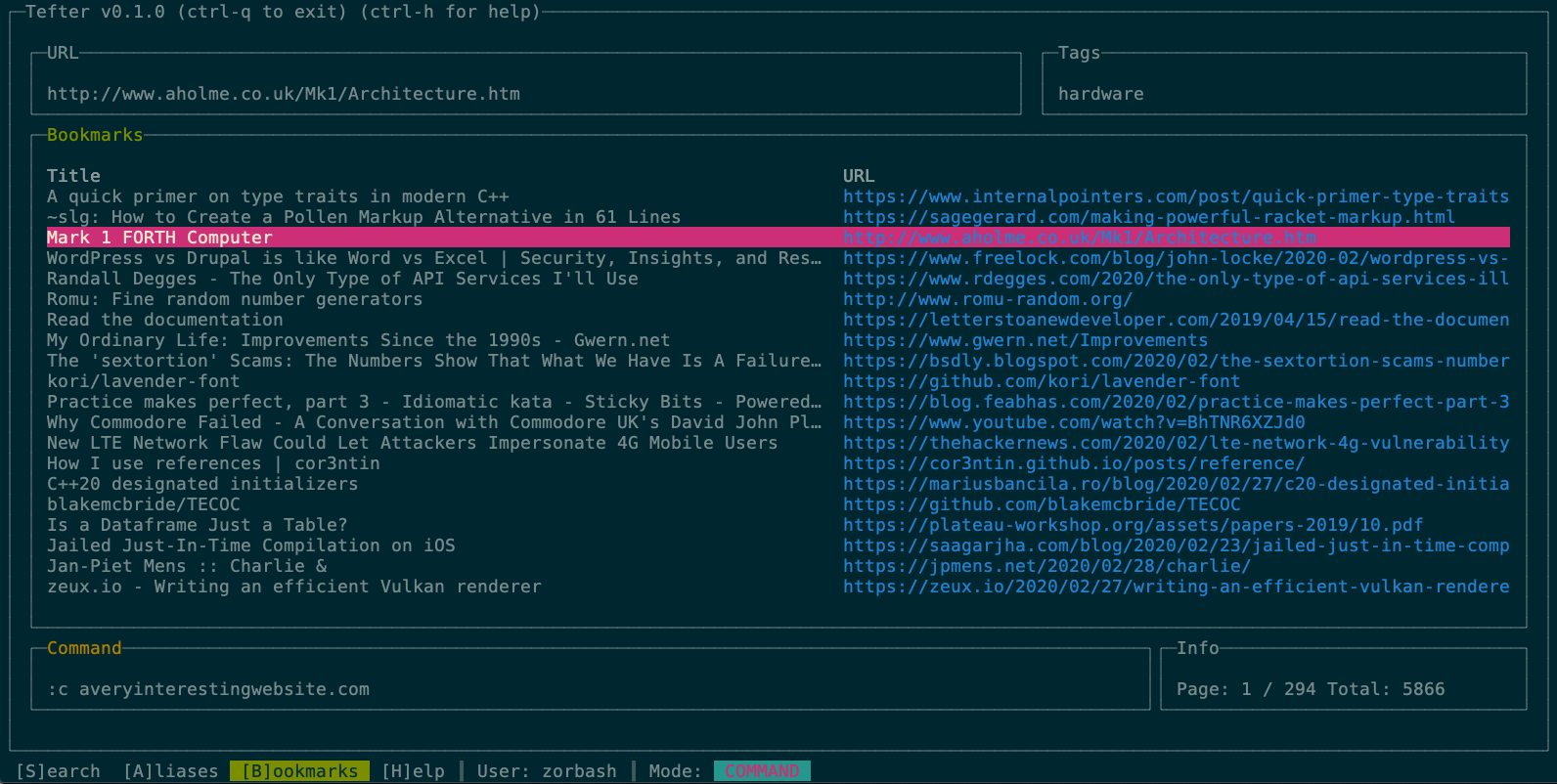 Install via brew
brew tap tefter/homebrew-cli
brew install tefter

You may alternatively download the pre-built packages yourself from: https://github.com/tefter/cli/releases